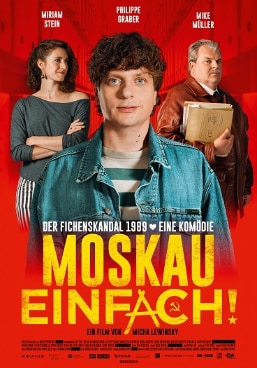 This year, Taiwan European Film Festival (TEFF) will open virtually on 10th December through 19th December.  The Festival, organized annually by European Economic and Trade Office since 2005, aims to bring people together as well as promoting the diversity of cultures, arts and languages across Europe.
One Way to Moscow by Micha Lewinsky, which won Best Actress (Miriam Stein) in the Swiss Films Award will be screend. The film follows Viktor, a dutiful policeman, who is tasked with gathering information on the city's left-wing theatre people. But soon he falls in love with the actress Odile, whom he is supposed to observe. More and more he begins to doubt his mission.
For more information about the lineup of the films and the streaming platform "Joint Movies", visit the official website of TEFF. Chinese and English subtitles are available.