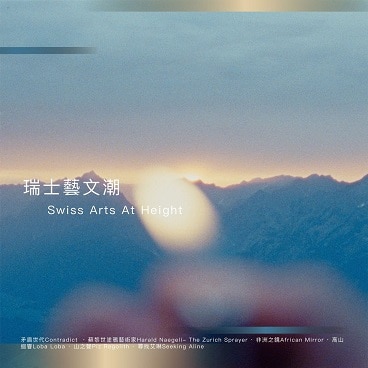 2022 Chiayi International Art Doc Film Festival has chosen Switzerland as this edition's focus. Through a total of six full length and short films, including "Contradict" by Peter Guyer & Thomas Burkhalter, "Harald Naegli-The Zurich Sprayer" by Nathalie David, "African Mirror" by Mischa Hedinger, "Seeking Aline" by Rokhaya Marieme Balde, "Riz Regolith" by Yannick Mosimann and "Loba Loba" by Anka Schmid, Swiss Arts Height is curated to enrich our understanding of Switzerland, a country rich with old traditions and avant-garde spirits. There will be two post-screening discussions with the directors of African Mirror and Contradict.
The screenings of the Swiss films were made possible by Swiss Films.
Visit Chiayi International Art Doc Film Festival website to find out more about the films and the screening schedule.