Embassy of Switzerland in Türkiye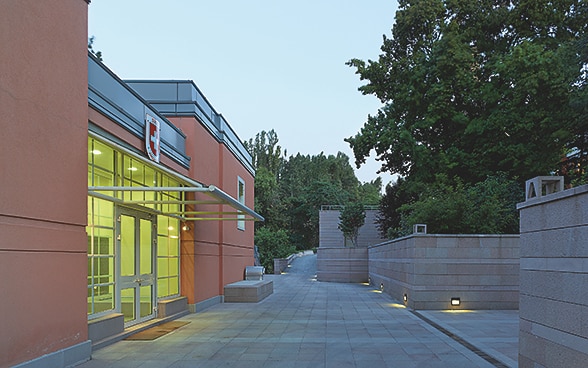 As the official representation of Switzerland, the Embassy covers all matters concerning diplomatic relations between the two countries. It represents Swiss interests in the areas of political, economic, financial and legal affairs, as well as science, education and culture.
Earthquake in Türkiye:
10 provinces in southeastern Türkiye were hit by a strong earthquake on February 6.
Swiss citizens who are in the disaster area are required to follow the instructions of the local authorities.
In urgent cases, you can contact us via the FDFA helpline +41 800 247 365 or 0 800 24 7 365 or by e-mail helpline@eda.admin.ch
Entry visa for earthquake victims (valid only for Switzerland)
Information on the entry visa (valid only for Switzerland) for earthquake victims who have lost their house or flat in the earthquake and want to visit their family in Switzerland for a limited period of time.
CORONAVIRUS – COVID-19
The Swiss Embassy and Consulate General in Türkiye are at the disposal of the Swiss population, we are here for you!
For useful links and current information on this crisis, you can consult the web pages of the Consulate General and on the Facebook page of the Embassy.