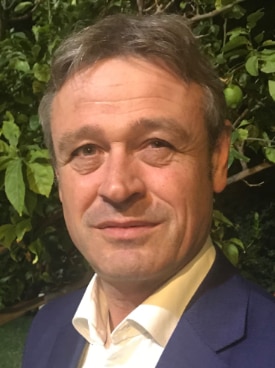 Dear Visitor,
Türkiye is an important country for Switzerland, as for many others. Its archeological, cultural and human richness makes it a magnet for whoever is interested in the history of the world. Türkiye is thus unsurprisingly one of eight priority countries for Switzerland in the implementation of its foreign policy strategy. It is therefore a great honour for me to have the privilege to serve in this country of great potential.
Artists, entrepreneurs, scientists, researchers thrive in all layers of society. Türkiye is, as Switzerland, a land of creation and innovation. We can all help harness the inexhaustible potential that exists between our two nations in terms of economy, innovation or culture. We share values, we are two countries at the crossroads of tradition and modernity. Switzerland cherishes the Matterhorn, yodeling and cheese fondue, but also Art Basel and contemporary dance, and Switzerland has the highest density of Michelin stars in the world. Traditions and modernity are not conflicting. They are complementary like Türkiye and Switzerland are.
With our Consulate General in Istanbul and our five Honorary Consuls in Izmir, Mersin, Antalya, Gaziantep and Trabzon, we are committed to supporting all those who are active in the fruitful development of relations between Türkiye and Switzerland.
Jean-Daniel Ruch
Ambassador