Welcome
«You are what you have been and you will be what you are doing now». Nicolas Bouvier
«Our soul can't die, freedom never dies». Taras Shevchenko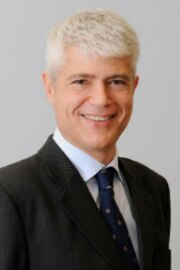 Dear Madam, Dear Sir,
With these two quotations of a Swiss and a Ukrainian writer I cordially welcome you to the website of the Embassy of Switzerland in Kyiv.
Despite the differences in size and history of our two nations we maintain a long tradition of friendship and good relations. During my assignment my goal is to strengthen our relations even further.

This diplomatic mission is first and foremost in the service of Ukrainian and Swiss citizens who wish to enhance our cooperation and further develop our mutual relations in any way. My staff and I are at the disposal of all interested parties in economic, cultural, social and consular activities.

On the following pages you will find information about Switzerland, as well as practical information concerning the visa requirements, identity documents and scholarships. We also publish information concerning the political, economic and cultural relations between Switzerland and Ukraine. You will find information on the bilateral agreements our two countries have signed and you will get an insight of our technical cooperation.
On behalf of my colleagues, I thank you for your visit and invite you to discover our website. Do not hesitate to contact us if you have ideas on how to improve our services. Your comments and suggestions regarding our website are also warmly welcomed. You can contact us at the following email address: kie.vertretung@eda.admin.ch
Sincerely
Guillaume Scheurer
Ambassador of Switzerland to Ukraine and Moldova
Presentation of credentials to the President of Ukraine