Consulate General of Switzerland in Sydney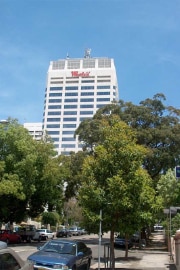 Information regarding new corona virus (Novel coronavirus 2019-nCoV)
On 30 January 2020, the World Health Organization (WHO) declared coronavirus (2019-nCoV) to be a public health emergency of international concern.
The national and international health authorities are monitoring the development of the situation, informing the population and recommending precautionary measures, if necessary.
Australian authorities will prevent foreign travellers who have transited or left mainland China since Feb. 1, from entering Australia. Travellers who have permanent residency status and long-term passes in Australia, along with their immediate relatives, will be exempted from the restrictions. Authorities have not announced the intended duration of the travel restrictions, which will likely depend on the course of the outbreak in China and other countries.
Novel coronavirus and Australian - visas
We advise our citizens living and travelling in Australia to observe the information and recommendations of the World Health Organization WHO, the Australian Department of Health and the Swiss Federal Office of Public Health (FOPH). Please also consult the website of the Swiss Federal Department of Foreign Affairs (FDFA), travel advice, "Focus Corona Virus".
Australian Department of Health
FDFA Travel Advice "Focus Corona Virus" (de, fr, it)
Helpline FDFA:
+41 800 247 365
+41 58 465 33 33
helpline@eda.admin.ch