Consulate General of Switzerland in Sydney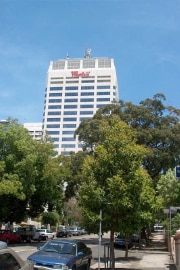 CORONAVIRUS (COVID-19) - General information
The Embassy and the Consulate General strive to provide Swiss citizens with the most recent information. However, please note that regulations can change quickly and sometimes without prior notice. Of course such updated regulations prevail over the information stated below.
The Consulate General is currently open for visitors from Monday to Thursday, 09.00h to 12.00h. Please contact us for an appointment (by calling 02 8383 4000 or by writing an e-mail to sydney@eda.admin.ch). Please also consult this website for new information regularly.
We advise all Swiss citizens in Australia to comply with the recommendations and regulations of the competent local authorities, the Department of Health, the Department of Home Affairs or others.
For information about Australian border restrictions, please check the following website: covid19.homeaffairs.gov.au.
Please also follow the travel advice "Focus novel Coronavirus (COVID-19)" of the Swiss Federal Department of Foreign Affairs (FDFA), the Swiss Federal Office of Public Health (FOPH) and the World Health Organization (WHO).
Thank you for your understanding in these extraordinary circumstances worldwide.
Coronavirus Health Related Requirements for traveling to Switzerland
Health/COVID-19 restrictions are the responsibility of the Federal Office of Public Health (FOPH). All the necessary information can be found here.
On entry to Switzerland:
The Travelcheck tools shows you which measures apply to you if you travel to Switzerland.
Depending on the airline, however, different rules may apply and therefore we strongly advise you to check with your airline to find out which requirements have to be fulfilled when checking in at the airport, which confirmations need to be presented (negative test, vaccination, etc.) and in which form, etc. If you are unable to show all documents required by the airline, you may not be allowed to board the plane.
In addition, everyone entering Switzerland must present a completed entry form. This electronic form must be filled out on a computer or smartphone before or during travel, but at the earliest 48h before entry.
Everybody who has been vaccinated abroad with a vaccine approved by the European Medicines Agency (EMA List) and who is a resident in Switzerland, staying in Switzerland or intends to enter Switzerland, will be able to obtain a Swiss COVID-19 certificate on presentation of the foreign vaccination certificate. See also FOPH COVID-19 Certificate. You can apply for the Swiss COVID-19 certificate using the following online form. The canton where you are resident or staying will issue the certificate. From 31 January 2022, the validity of all Swiss vaccination certificates will be shortened from 365 to 270 days.
Please note that immigration regulations to Switzerland are implemented by the State Secretariat for Migration SEM. See also chapter "Important information "Entry into Switzerland & Visa" below.
Important information "Entry into Switzerland and Visa for Switzerland"
Entry restrictions by the State Secretariat for Migration (SEM)
From 24.01.2022, Australia is considered a risk country. Therefore entry restrictions are in place for non-vaccinated travelers coming from Australia, unless they belong to any of the situations of special necessities as stated in the following link Corona: Questions and answers on entry and stay in Switzerland, the exceptions and suspension of visas.
Swiss citizens and EU/EFTA citizens can enter Switzerland at any time.
All vaccinated travelers coming from Australia (as long as they have the necessary Schengen visa, if applicable), are allowed to enter Switzerland for a short stay of up to 90 days. All foreign nationals who are already holders of a Swiss residency permit can enter Switzerland upon presentation of their valid residency permit.
Short-term visa applications for tourism, visits or business as well as long term National visas D (study, work or family reunion) for vaccinated non-Australian nationals are processed and applications are accepted.
As of 1.1.2022, Australian citizens do no longer need a long term visa (study, work or family reunion) but only an authorization by the competent Swiss authorities (assurance of residence permit). All relevant queries must be addressed directly to the competent cantonal immigration and labour market authorities. This Consulate General is not involved in this process.