Consulate General of Switzerland in Sydney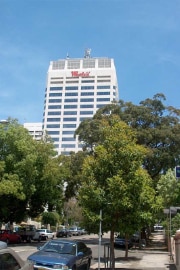 CORONAVIRUS (COVID-19)
The Embassy and the Consulate General strive to provide Swiss citizens with the most recent information. However, please note that regulations can change quickly and sometimes without prior notice.
The Embassy and the Consulate General are aware of the difficult situation that many of our citizens currently encounter. We are making every effort to respond to your inquiries quickly. We are open Monday to Friday, 09.00h to 12.00h. Please contact us for an appointment (by calling 02 8383 4000 or by writing an e-mail to sydney@eda.admin.ch). Please also consult this website for new information regularly.
The Swiss government recommends that Swiss travellers abroad return home as soon as possible. Different commercial flights are available from Australia (Qatar, Emirates, Lufthansa, Singapore Airlines). Please check with the airline directly or get in touch with your travel agent.
We advise all Swiss citizens in Australia to comply with the recommendations and regulations of the competent local authorities, the Department of Health and the Department of Home Affairs. Please keep yourself updated. Be aware that Australian citizens (including dual-nationals) and permanent residents need to secure a travel exemption from the Australian Border Force (ABF) Commissioner before they can leave Australia.
Please be advised that entry to Australia is currently only possible for Australian nationals and for permanent residents.
For more information about Australian border restrictions, please check the following website: covid19.homeaffairs.gov.au
Please also follow the travel advice "Focus novel Coronavirus (COVID-19)" of the Swiss Federal Department of Foreign Affairs (FDFA), the Swiss Federal Office of Public Health (FOPH) and the World Health Organization (WHO).
Thank you for your understanding in these extraordinary circumstances worldwide.

PCR Test and Quarantine requirements for travels to Switzerland
Negative PCR tests when you enter Switzerland by air
All persons arriving in Switzerland by air, even from a country that is not considered high risk such as Australia for instance and irrespective of their nationality, must present a negative test result at the time of check-in at the airport. Travelers arriving at the airport without such a test result will be refused boarding by the airline.
The document to be presented when entering Switzerland must include the following information:
name, first name and date of birth of the traveler
date and time the sample was collected for the test
the method of test conducted (i.e. PCR test or rapid antigen test)
the result of the test
There are a few exemptions to these testing requirement, notably children aged under 12 years. For further details with regards to exemptions, please consult the website of the Federal Office Public Health.

When you enter Switzerland by air from Australia, you must be able to show proof of your negative test result on two occasions as follows:
1. Boarding control – The airlines will systematically check your test result upon check-in. If despite the test requirements you do not show proof of a negative test result, you basically cannot board the aircraft.
You must normally be in possession of a negative PCR test result, carried out less than 72 hours before your boarding the plane. If the result of the PCR test is not available quickly enough, according to Swiss authorities, a rapid immunological test conducted less than 24 hours previously could also be permitted at the check-in. However this is the decision of each airline and we strongly advise you to check with your airline to find out what kind of test is accepted, in which form the confirmation has to be presented and about possible additional requirements.
2. Border control - upon entering Switzerland, customs at the Swiss border will check proof of your negative PCR test result on a random basis. The negative result must be from a PCR test conducted less than 72 hours before entering Switzerland. If you cannot show this proof because your trip was too long for example, you might have to have a test at your own expense immediately after entering Switzerland.
For any further information, please consult the website of the Federal Office of Public Health.
Quarantine

Travelers arriving in or returning to Switzerland from certain countries or areas may be required to quarantine. Please check the current list.
Contact details

Please also note, that all persons arriving from abroad must complete an electronic form online with contact details before entry into Switzerland (see swissplf.admin.ch).
Important information "Visa for Switzerland"
Australia is no longer on the list of high risk countries of the Swiss Government. Therefore Australian nationals, as well as permanent residents (as long as they have the necessary Schengen visa), are again allowed to enter Switzerland for a short stay of up to 90 days.
Non-risk countries are:
Schengen States:
Austria, Belgium, Czech Republic, Denmark, Estonia, Finland, France, Germany, Greece, Hungary, Iceland, Italy, Latvia, Liechtenstein, Lithuania, Luxembourg, Malta, Netherlands, Norway, Poland, Portugal, Sweden, Slovakia, Slovenia, Spain
as well as some smaller EU and European countries and other third countries according to the list on: entry restrictions to third countries
All other countries are still considered high risk and entry restrictions continue to apply to people entering Switzerland from these countries. 
Short-term visa applications for tourism, visits or business are therefore accepted and processed (permanent residents only!). Please note, that visas for Hungary are not processed until further notice. Long term National visas D (study, work & family reunion) are processed and applications are accepted.
All foreign nationals who are already holders of a Swiss residency permit can enter Switzerland upon presentation of their valid residency permit.
Swiss citizens, citizens of EU/EFTA countries as well as British citizens can enter Switzerland at any time.
For updates on the situation please check the following link: Corona: Questions and answers on entry and stay in Switzerland, the exceptions and suspension of visas