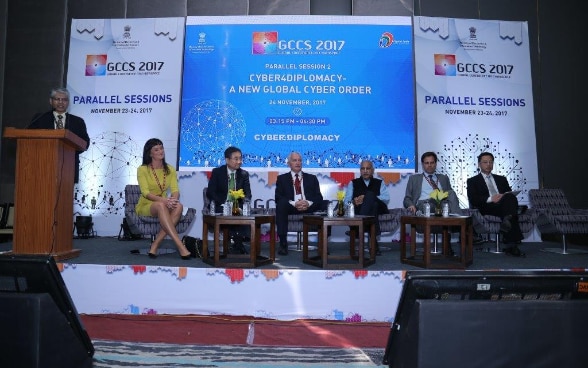 Today, the Internet is not only a tool for the daily work of a diplomat; it is also an important issue on the diplomatic agenda. The core questions addressed circled around the following:
What are the implications of the potentials and pitfalls of the use of the Internet for diplomacy?
How can diplomats assess diversity of cyber-related issues on the political agenda?
Are there possibilities to learn more about the impact of cyberspace on Diplomacy?
The panelists included Ambassador Frank Grütter, Swiss Federal Department of Foreign Affairs; Ambassador Thomas Schneider, Swiss Federal Office of Communications; and Marília Maciel, a Digital Policy Senior Researcher at the DiploFoundation. The conference was moderated by Vladimir Radunović, DiploFoundation.