Consulate General of Switzerland in Bengaluru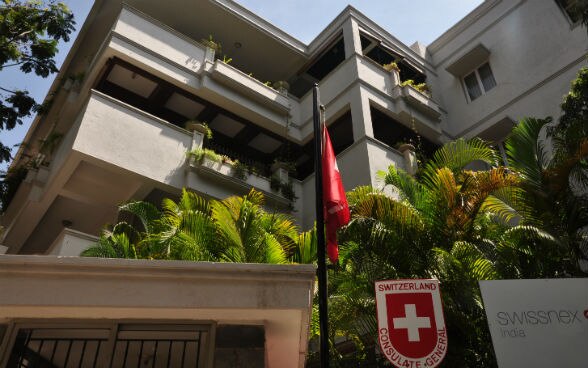 COVID-19
The World Health Organization (WHO) declared the current coronavirus outbreak a pandemic. Currently, there is a risk of infection with the new coronavirus in all regions of the world. Since 16 March 2020, the Federal Council calls on Swiss travelers to return to Switzerland.
According to the Indian Government, all international scheduled airlines operations shall remain suspended until further notice.
As per 25.05.2020, for domestic flights new regulation on the check-in procedures have been imposed in order to safguard travellers' health. Please check the website of the Ministry of Civil Aviation and follow the instructions given by your airline.
Since many travelers can no longer return home independently due to local travel restrictions, the FDFA has launched a repatriation action in cooperation with various airlines.
In order to facilitate the return of Swiss nationals travelling in India, Switzerland organized three repatriation flights to Zurich between April 4th and April 26th from Goa, Delhi-Mumbai, Kolkata-Kochi. This means that the vast majority of Swiss tourists wishing to return home were able to do so. Switzerland has no plans to organize any further repatriation flight from India to Switzerland.
We are currently aware of the following airlines, which may provide you a repatriation flight connection to Europe. The tickets have to be booked directly on the website of the airline through the customer service hotline/email.
Lufthansa: www.lufthansa.com customersupport.in@dlh.de 1800-102-5838
Air France: www.airfrance.com +91 12 462 33 502, 1800-4192-033
KLM: www.klm.com +91 12 462 33 503, 1800-4193-044
Air India: www.airindia.in/evacuation-flight.htm
If despite all the efforts, you were unable to return to Switzerland, please contact the Consulate General of Switzerland in Mumbai (mumbai@eda.admin.ch). Although their capacity to assist you is limited, it is important for them to know where you are in order to provide you with all the necessary information. Depending on the evolution of the situation, it is possible that you may have to prepare yourself to stay in India longer than expected. If this is confirmed, it is advisable to make sure that you have a place where you can reside for a longer period of time, that your Indian visa is up to date, that you have sufficient financial reserves and that you have the necessary insurance (travel, health, repatriation - ex: REGA).
Travel Admin App
We ask all Swiss travelers abroad to quickly register their details and place of stay on the "Travel Admin App". This will make it easier for us to contact them.
Passengers are required to comply with the general hygiene rules of the FOPH.
Indian Government information: Government of India
For movements withing India, please apply if required an e-Pass on following website: serviceonline.gov.in
For extension of your Indian visa, please go to: indianfrro.gov.in
Please also follow the recommendations of the World Health Organization (WHO), Swiss Federal Office of Public Health (FOPH), Swiss Federal Department of Foreign Affairs (FDFA) travel advice "Focus Corona Virus"
Federal Office of Public Health (Switzerland)
FDFA Travel Advice, Focus Coronavirus (COVID-19)
Helpline FDFA:
+41 800 247 365
+41 58 465 33 33
helpline@eda.admin.ch