Embassy of Switzerland in Pakistan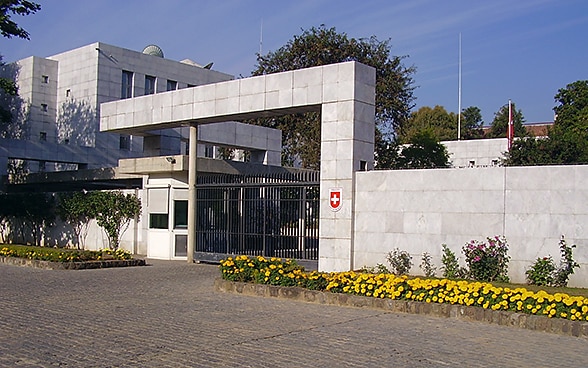 As the official representation of Switzerland, the Embassy covers all matters concerning diplomatic relations between the two countries. It represents Swiss interests in the areas of political, economic, financial and legal affairs, as well as science, education and culture.
The Swiss Embassy in Islamabad is glad to see that so many people want to visit our country.
Due to higher number of visa demands for Switzerland, we are currently facing longer waiting time at the visa section.

Kindly plan your travel in advance and take an appointment for your visa request at least 6 weeks before departure.
We thank you for your understanding.

COVID-19
The Embassy strives to provide persons travelling to Switzerland with updated information. Please note however that regulations may change at short notice.
Before you travel please read the following:

General regulations to enter Switzerland: General information can be found on the State Secretariat for Migration (SEM). To see which rules apply to your own individual case when entering Switzerland, consult the online Travelcheck.
Covid-related regulations in place: You will find detailed information on the Federal Office of Public Health (FOPH).
Please also consult your airline before travelling regarding test and vaccination requirements as different rules may apply.