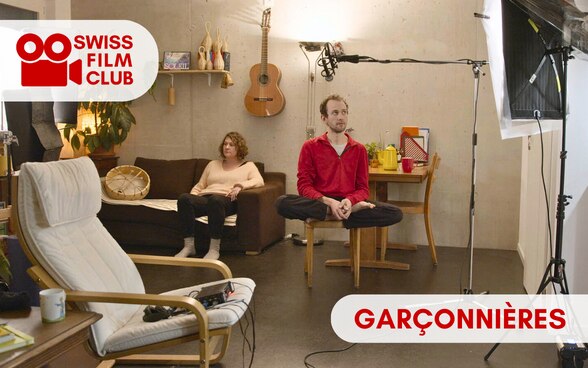 The Swiss Film Club in Canada invites you to an exclusive screening of "Garçonnières" (engl. Man Caves)!
What does it mean to be a man? Filmmaker Céline Pernet questions her relationship with the men of her generation. She posts an advert on Facebook, looking for men aged 30 to 45 years old to answer her questions - in a quest as personal as it is societal. The film casts an amused and caring eye, reflecting an urgent need to discuss current models of masculinity.
The June edition of the Swiss Film Club will take place as follows:
When: June 7-11, 2023 (Wednesday to Sunday)
Where: Online
Ticket: Register here / Geo-blocked to Canada & the Bahamas, limited capacity
SHARE YOUR THOUGHTS & REACTIONS WITH US!

We invite you to share your thoughts and questions about the movie with us & with the director Céline Pernet. Send us your reaction in form of email, audio message or video by June 13 to montreal.kultur@eda.admin.ch. We will discuss your inputs in a Q&A with director Céline Pernet and share the recording with you.