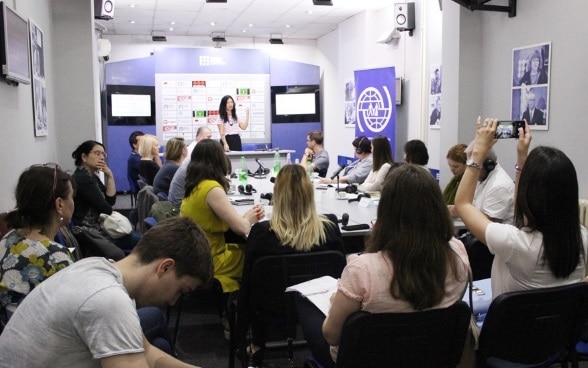 The programs include 12 out of the 16 active reception and asylum centers that accommodate almost 70% of migrants in the country. They included beneficiaries from all the institutions responsible for the accommodation of unaccompanied minors, and the total amount of support for implementation is 240'000 EUR.
The discussion emphasized the importance of the continuous implementation of such projects and programs through the partnership of local organizations and institutions in order to respond to the existing needs of the migrants, but also the local population, through their active involvement in the development and realization of the programs. 
As a final result, the IOM will consolidate all the lessons learned from the grants scheme and work with social welfare services and present these to decision-makers so that the required changes are made and standards established. 
The project is implemented within the Swiss Migration partnership strategy for the Western Balkans by the IOM, in cooperation with the Ministry of Labor, Employment, Social and Veteran Affairs of the Republic of Serbia and the Republic Institute for Social Protection with a total budget of 590'000 EUR.