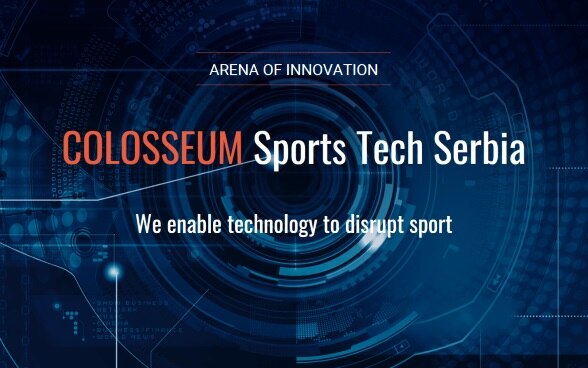 Attending the Summit, among other participants, are the former volleyball player and Olympic champion Vladimir Grbic, volleyball player and founder of the KidCard startup Ivana Djerisilo, Israeli Olympic swimmer Adi Bichman, sports manager Miško Raznatović, representatives of the world's leading sports-tech companies Intel Sports and Playsights, and one of the most important international football judges of FIFA/UEFA, Orel Grinfeeld.
During the Summit we will talk about the development of performance of athletes under the influence of technology, new ways of broadcasting sports content, applying virtual reality and new ways of engaging viewers, gaming and sports… Participation at the Summit is free of charge, with mandatory registration at the Colosseum Sports Tech website.
Sport-tech industry is progressing at incredible speed, attracting more and more investments, and as Serbia has already been recognized as a nation with remarkable sporting successes as well as great technology development potential, Colosseum Sports Tech Serbia aims to speed up and encourage the further development of the Serbian start-up scene in this area.
Realization of Colosseum Sports Tech Serbia is supported by the Ministry of Education, Science and Technological Development and the Embassy of Israel in Belgrade.
The Swiss Government supports the establishment and development of the Science technology park Belgrade within the project "Science technology park Belgrade - the new export Instrument of Serbia" (2015-2019) with a value of EUR 1 million.