Consulate General in Ho Chi Minh City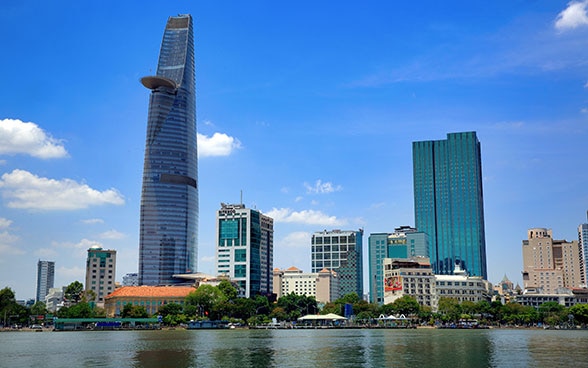 President of the Swiss Confederation Ignazio Cassis: National Day 2022 greetings for the Swiss abroad
© FDFA / swissinfo.ch
Please note that you will need two identification documents when visiting the Consulate General. One document (identity card, driver's license or other identification with photo and identity details of the owner) must be deposited in the lobby of the Bitexco Financial Tower to gain access to the office tower. The other document (passport) is to be presented at the Consulate General.

Entry Regulations Switzerland
Entry Regulations Vietnam

Neither a proof of vaccination nor a quarantine period is required to enter the country. Some places such as public transport, restaurants, etc. require a Covid certificate which can be uploaded to the PC-Covid app (available on Apple Store and Google Play).

Swiss Non-Resident Travelers in Vietnam

In view of the current circumstances, we highly recommend non-resident Swiss citizens in Vietnam to register on Travel Admin and keep the information updated at all times. This will allow the Consulate General in Ho Chi Minh City to contact them when needed.