Embassy of Switzerland in Russia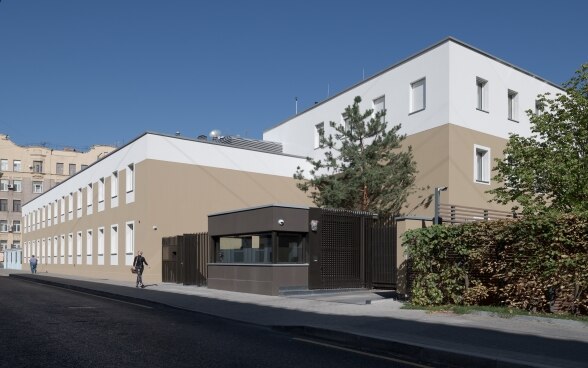 As the official representation of Switzerland, the embassy covers all matters concerning diplomatic relations between the two countries. It represents Swiss interests in the areas of political, economic and financial affairs, legal arrangements, science, education and culture.
Coronavirus: Current travel restrictions
Moscow, August 8 – Contrary to various recent media reports, the restrictions to enter Switzerland from Russia have not yet changed. The following still applies:

Travelling to Switzerland
In view of the coronavirus pandemic, the Federal Council (Government) of Switzerland has decided to suspend the issuing of Schengen visas to third-country nationals as of 19 March 2020. Persons from third countries, including Russia, are only allowed to enter Switzerland in exceptional cases (cf. Ordinance 3 on Measures to Combat the Coronavirus).
The counters of the Embassy and of our partner TLS Russia remain closed. Persons who are in a situation of necessity need a special authorization to enter Switzerland even if they have a valid Schengen visa.
If you wish to receive such an authorization or have other specific questions, please contact the Visa Section of the Embassy by email: moscow.visa@eda.admin.ch
Swiss nationals and holders of a Swiss residence permit as well as nationals of Member States of the European Union, of the European Free Trade Association, of Algeria, Andorra, Australia, Canada, Georgia, the Holy See, Japan, Morocco, Monaco, New Zealand, Rwanda, San Marino, South Korea, Thailand, Tunisia and Uruguay are allowed to enter Switzerland.
As of 8 August 2020, persons entering Switzerland from Russia will no longer have to undergo a ten-day quarantine upon arrival.
However, for the time being, there are no direct flights from Russia to Switzerland. Switzerland can be reached from Moscow through destinations such as London (daily flights) as well as through Frankfurt, Vienna and Paris which are occasionally served.
If you are a national or permanent resident of Switzerland, currently in Russia, and wish to be informed about the possibilities to travel to Switzerland via a destination in Europe, we kindly ask you to send an email to moscow@eda.admin.ch or to register at the Travel Admin application. You will be informed by email about the upcoming flights and other important developments.
Please note: Some airlines (including SWISS) are selling tickets to and from Russia, while the date for the resumption of commercial flights is still unknown. Before buying a ticket, you should check whether the flight can actually take place.
For frequently asked questions about returning to Switzerland in times of coronavirus, please visit the page "What does the FDFA advise?".
For further information on travel restrictions worldwide, please check the FDFA travel advice.

Travelling to Russia
In view of the coronavirus pandemic, the Russian Government has decided that until further notice:
Russian land, river and sea borders are temporarily closed.
International commercial air traffic from and to Russia is temporarily suspended.
The entry of foreigners to the territory of the Russian Federation is restricted.
According to a government decree of 1 August, Swiss nationals and people with a residence permit for Switzerland are now excluded from the restrictions to enter Russia. They can enter Russia if they arrive directly from Switzerland by airway.
The Russian travel restrictions also do not apply to diplomatic and consular staff in Russia and their families, to professional drivers of international shipping and bus companies, to crew members of airlines, maritime and river vessels, to liaison staff of international railways, to official delegation members, to holders of diplomatic, service and regular private visas attending funeral services of immediate relatives, and to persons holding permanent residence in Russia.
Foreign nationals are obliged to provide a medical certificate in English or Russian of a negative test for the coronavirus (PCR test) passed not earlier than 3 days before their arrival in Russia, or a medical certificate which attests the presence of immunoglobulin G antibodies. These certificates have to be presented at the airline's check-in counter at the airport of departure.
Due to the current situation, Swiss nationals may extend the validity of their residence permit or visa to Russia, if these have expired. To do so, please consult the nearest office of the Russian Ministry of the Interior.
We remind you that it is necessary to respect the sanitary measures in force in your place of stay and to follow the evolution of these measures. The following websites will inform you about the measures in place:
For specific questions regarding the current situation, please contact the Embassy of Switzerland in Russia: moscow@eda.admin.ch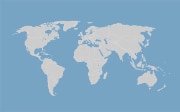 Services and visa
All consular services and visa support for residents of the countries listed below are provided by the Regional Consular Centre Moscow. Information can be found on the websites concerned:
Russia – Services
Russia – Visa
Swiss Ambassador's Award Russia
Are you a Russian institution or person with a particular link to Swiss historical heritage in Russia? The Swiss Ambassador's Award Russia (SAAR) honours Russian institutions and persons that have been particularly involved in maintaining Swiss historical heritage in Russia. Through the SAAR, the Embassy of Switzerland in Russia is acknowledging the work of these actors in perpetuating the century-old tradition of Swiss-Russian relationships.