Consulate General of Switzerland in Guangzhou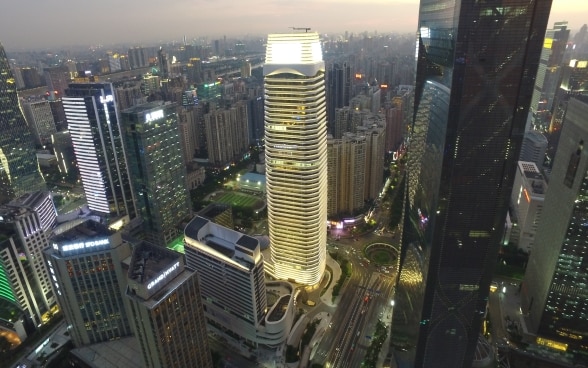 COVID-19
Entry into Switzerland
Switzerland has lifted the last remaining entry restrictions, which were introduced during the Covid 19 pandemic. Since 02.05.2022, travellers from all countries and territories are again subject to the regular entry requirements for Switzerland.
If the traveller enters the Schengen area in another European country (e.g. for the purpose of travelling onwards to Switzerland), existing pandemic-related entry restrictions of the respective country may still apply. Please verify the respective national entry and travel restrictions before embarking on your journey.
Please also note that each airline carries out the check-in and boarding process at its own discretion. We therefore recommend that you contact the airline beforehand to check the requirements.
Vaccinations for Swiss citizens living abroad
Swiss citizens living abroad and their close family members of foreign nationality (must be living in the same household) can now be vaccinated during their stay in Switzerland.
The implementation of the vaccination is regulated by the cantons. Please contact directly the competent authority of the canton in which you will spend your next stay in Switzerland.
Travelling back to China
For more information on the requirements of the Chinese authorities to return to China after your stay in Switzerland, consult the webpage of the Embassy of the People's Republic of China in Switzerland.
If you have further questions regarding visa matters please contact us via: guangzhou.visa@eda.admin.ch
Consular Section (not for visas): In case of emergency, Consular services remain also available outside office hours:
Helpline FDFA: +41 800 247 365, +41 58 465 33 33 helpline@eda.admin.ch