Consulate General of Switzerland in Shanghai
The Consulate General is responsible for the Swiss community living in the provinces of Anhui, Jiangsu, Zhejiang and the municipality of Shanghai. The Swiss living in and around Shanghai have regular occasions to meet and socialize at various events organised by Swiss organisations in the city. There are currently about 650 citizens registered at our Consulate General, most of them in Shanghai itself, which makes it a lively and interesting community to be part of.
Questionnaire for Swiss nationals abroad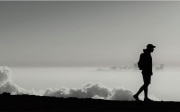 The Consular Directorate is gearing up for the future: please tell us your needs and expectations as a Swiss national living abroad.
Health Hazards
Please find more information from the link Health Hazards