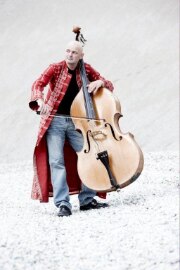 The event featured Swiss and Ukrainian music and Swiss specialties.  
Special guests: Swiss musician Mich Gerber and the Ukrainian singer Iryna Bilyk.
This year, the Embassy of Switzerland has given the first Tell-Award which recognizes Ukrainian or Swiss personalities as well as institutions that have strengthened the bilateral relations between two countries and developed lasting friendship among our citizens. The first recipient of this Tell-Award, made by Ukrainian sculptor Oleh Pinchuk, will be Dr. Bohdan Hawrylyshyn.
Admission was only per invitations.