Assistant Director General, Ambassador, Head of Multilateral Affairs and NGO Division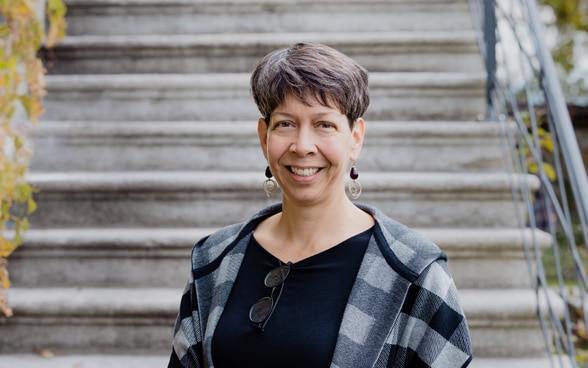 Nicole Ruder, born in 1974 in Bern, holds a Master's degree in Earth Sciences from the University of Bern and a Master's degree in Public Policy from Princeton University.
She joined the FDFA in 2000. After her induction in Bern, she first completed a secondment at the UN in Beirut, Lebanon, before being transferred in autumn 2003 to the Swiss Mission to the UN in New York, where she was responsible for economic and social affairs as well as for the UN's operational activities.
In 2007, she moved to Islamabad to serve as deputy head of cooperation. In autumn 2010, Ms Ruder returned to New York to join the team of former Federal Councillor Joseph Deiss in his function as President of the General Assembly.
After a year of continuing education in the US, she returned in 2012 to Bern, where she took up the position of chief of staff of Swiss Humanitarian Aid. Ms Ruder became the head of the SDC's Global Institutions Division in 2015. In 2019, she took over as head of cooperation in Kyiv. Three years later, she was appointed assistant director general of the SDC and head of the Multilateral Affairs and NGO Division.