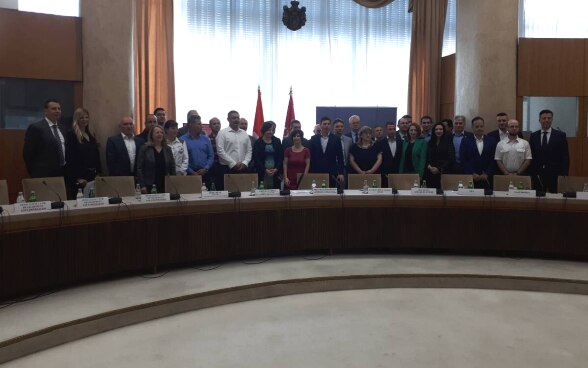 The Director of the Swiss Cooperation Office in Serbia, Ursula Läubli, said that Switzerland i supporting the introduction of a transparent property tax system in Serbia. Managing the tax system more transparently and efficiently is crucial for local self-governments and cities, and especially for the citizens and the private sector. This way, tax obligations will be known in advance and "tax papers and forms will be part of  history". As a result, the business climate in Serbia will be improved.  
"This way the tax obligations will be transparent and accurate", stated Ursula Läubli.
Director of the IT office, Mihailo Jovanovic, said that the deadline for local self-governments is 31.December to start using the unified information system for the tax payments.
"This system should bring significant improvements. The idea is that citizens use this portal to have an overview of all tax obligations that they have in Serbia, but also to enable other state registries and institutions to access the information from the system", stated Jovanovic.
Funds for the local self-governments are made available by the Swiss Government through the program "Property Tax Reform". 31 local self-government will be supported to introduce this unified information system for tax payment. For the past five years, the program has been assisting local-self governments in Serbia to increase the rate of property taxes payments. As a result, property tax collection has increased for 200% in nine municipalities in East Serbia.
Property tax is the most significant source of revenue for each local-self government and they are the decision makers when it comes to utilization of the funds collected.