Ambasada Švajcarske u Beogradu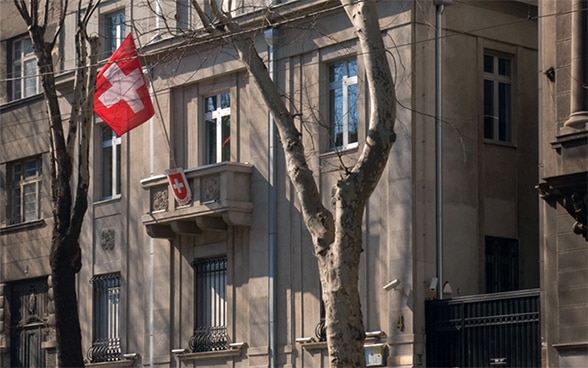 COVID-19: Kontinuirana podrška Švajcarske Srbiji
Kao dugogodišnji partner Srbije, Švajcarska je spremna da dodatnim sredstvima podrži Srbiju u borbi sa trenutnim izazovima u okviru krize sa COVID-19 virusom. Švajcarska će opredeliti do 600,000 evra za hitne akcije. U skladu sa dosadašnjim prioritetima podrške, Švajcarska će se i sada fokusirati na pružanje podrške najranjivijim grupama u Srbiji.
Trenutna kriza je izazov za zemlje širom sveta. Švajcarska je jedna od najteže pogođenih država u Evropi. Uprkos tome, i dalje ostajemo posvećeni saradnji sa našim partnerskim državama i to na duže staze. Do sada smo doprinosili ekonomskom i socijalnom razvoju Srbije i nastavićemo sa tim i u budućnosti. Čim se steknu potrebni uslovi, nastavićemo naš rad, zajedno sa Vladom Srbije, na ublažavanju socijalnih i ekonomskih posledica trenutne krize.
U funkciji zvaničnog predstavništva Švajcarske, ambasada obavlja mnoštvo različitih aktivnosti koje pokrivaju sve tematske oblasti diplomatskih odnosa između dve vlade. Ona zastupa interese Švajcarske u oblasti politike, privrede, finansija, pravosuđa, nauke, obrazovanja i kulture.
Detailed information can be found on the german, french or english page.
Linkovi
Linkovi
Informacije o Švajcarskoj
Putovanja
Mediji
Dokumenti