FDFA partners in the sky
The COVID-19 pandemic is not only affecting everyone's ability to travel from one country to another by rail and road, but also by air. Tens of thousands of Swiss tourists and business travellers are stranded abroad because of travel restrictions. The Federal Department of Foreign Affairs (FDFA) has launched a major repatriation operation with Swiss, Edelweiss and Helvetic. With the FDFA's support, these experienced partners are organising special charter flights, breaking new ground and rising to new challenges.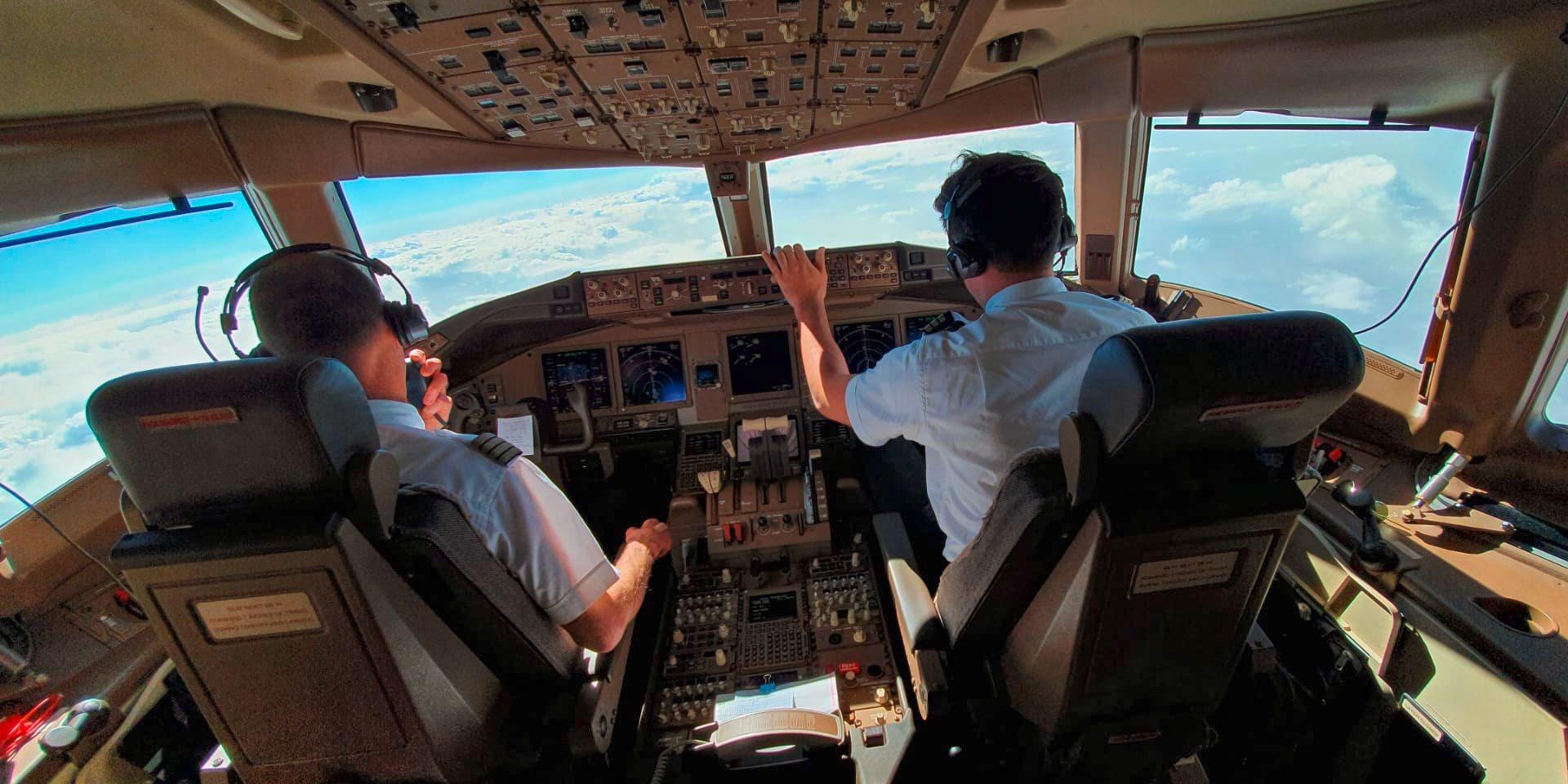 Edelweiss, Swiss and Helvetic are key partners in the FDFA's efforts to repatriate Swiss travellers stranded abroad. © Swiss
A Herculean task
Travel restrictions and border closures to stem the spread of the pandemic have left tens of thousands of Swiss travellers stranded abroad. Bringing them back to Switzerland within the space of a few weeks is a Herculean task the FDFA cannot accomplish on its own. The FDFA has therefore partnered with three commercial airlines – Swiss, Edelweiss and Helvetic – to carry out the largest operation ever undertaken to repatriate Swiss citizens unable to return to Switzerland from abroad.
Breaking new ground
Both Swiss and Edelweiss have broken new ground with repatriation flights organised by the FDFA to bring Swiss nationals home from Sydney and Auckland. The two air carriers have no scheduled flights to either city. "For these flights, we've scheduled a stopover in Phuket, Thailand, because of the very long distances and flight times involved," explains Edelweiss Head of Corporate Communications, Andreas Meier. "The plane was refuelled in Phuket, where a fresh crew was ready for the second leg of the journey."
"Just about everything about the flight to Auckland to pick up Swiss nationals was special. It's the first time ever that Swiss has flown to the Antipodes."
Werner Haas, Senior Director Fleet Chief Boeing 777
Swiss and Edelweiss had to completely overhaul their protocols and procedures in very short order in order to be able to fly to these new destinations, a process that under normal circumstances would take several months. For example, they had to estimate fuel consumption and a variety of in-flight, take-off and landing parameters for the flights between Switzerland and Australia and New Zealand. They also had to locate ground handling providers able to service the aircraft. The flight crews have to get thoroughly up to speed with local conditions, including weather, significant terrain on the approach path and landing procedures. 
150-strong team to ensure a smooth flight
Swiss and Edelweiss set up a joint 50-member task force to organise the repatriation flights. The task force handles all enquiries made to Swiss and Edelweiss concerning the flights. Its first priority is to determine the best aircraft type for the two routes.  
The number of passengers, aircraft ranges and Edelweiss and Swiss route networks are key factors in determining which aircraft to use. The best and most cost-effective options for each particular route is selected to plan the flights and decide whether to use a Swiss or Edelweiss aircraft. In addition to the task force, a team of 100 people checks every detail in the background to ensure that the flights go according to plan.
Organising a repatriation flight involves a series of preparatory checks and clarifications. The two teams have to clarify, for example, whether the available aircraft can be deployed for the two routes and meet all the legal requirements.
COVID-19 challenges: catering, landing permits and overnight bunking on board
As global flight operations and associated support services like catering and ground handling have been virtually shut down during this public health crisis, one of the biggest challenges is finding providers able or willing to offer these services for the repatriation flights. It is easier to do this in locations that were part of the Swiss and Edelweiss regular route networks before the crisis. Repatriation flights from destinations that were not served by Swiss or Edelweiss prior to the pandemic are considerably more difficult to organise.
The global public health crisis has also made it much more difficult for airlines to obtain overflight and landing permits. Edelweiss and Swiss have only been able to secure these permits thanks to efforts of the FDFA and Swiss representations on the ground.
Stricter customs, immigration and quarantine requirements (CIQ), imposed by various countries for flight crews are also a major challenge, especially as these are often changed at short notice. The crews are usually required to stay in their airport hotel rooms while waiting to fly back to Switzerland. Their rest period is generally reduced to the minimum required by law. In some cases, crews have even had to bunk overnight on board the aircraft, because they have not received CIQ clearance. Foreign authorities' rapidly changing requirements generally pose the biggest challenge for all aspects of the repatriations flights. The task force is on duty 24 hours a day to address issues quickly and effectively. 
Positive signal at a time of crisis
Close cooperation with the FDFA has enabled Swiss and Edelweiss to ensure the safe and seamless operation of all repatriation flights to date. At a time when most of their fleets have been grounded, these special charter flights conducted in cooperation with the FDFA are particularly important for the continued operational strength of Swiss and Edelweiss.
"We are delighted with our excellent collaboration with the FDFA. Their efforts to help us obtain permits from foreign authorities have proved invaluable. We are very grateful for their swift and straightforward support."
Werner Haas, Senior Director Fleet Chief Boeing 777
For Swiss and Edelweiss employees, the repatriation flights are a welcome signal during a very difficult time. The repatriation flights have been made possible by unbureaucratic and pragmatic support from the FDFA and have brought everyone involved closer together. 
The FDFA would like to thank Andreas Meier, Edelweiss Head of Corporate Communications, and Werner Haas, Senior Director Fleet Chief Boeing 777 at Swiss, for the information and insights that made this article possible.