Building trust, building peace
The knowledge and skills of international Geneva in peacebuilding will be showcased next week. At this year's Geneva Peace Week, which will take place for the tenth time in 2023, the focus will be on building mutual trust for sustainable peace. In view of numerous conflicts around the world, this is more important than ever.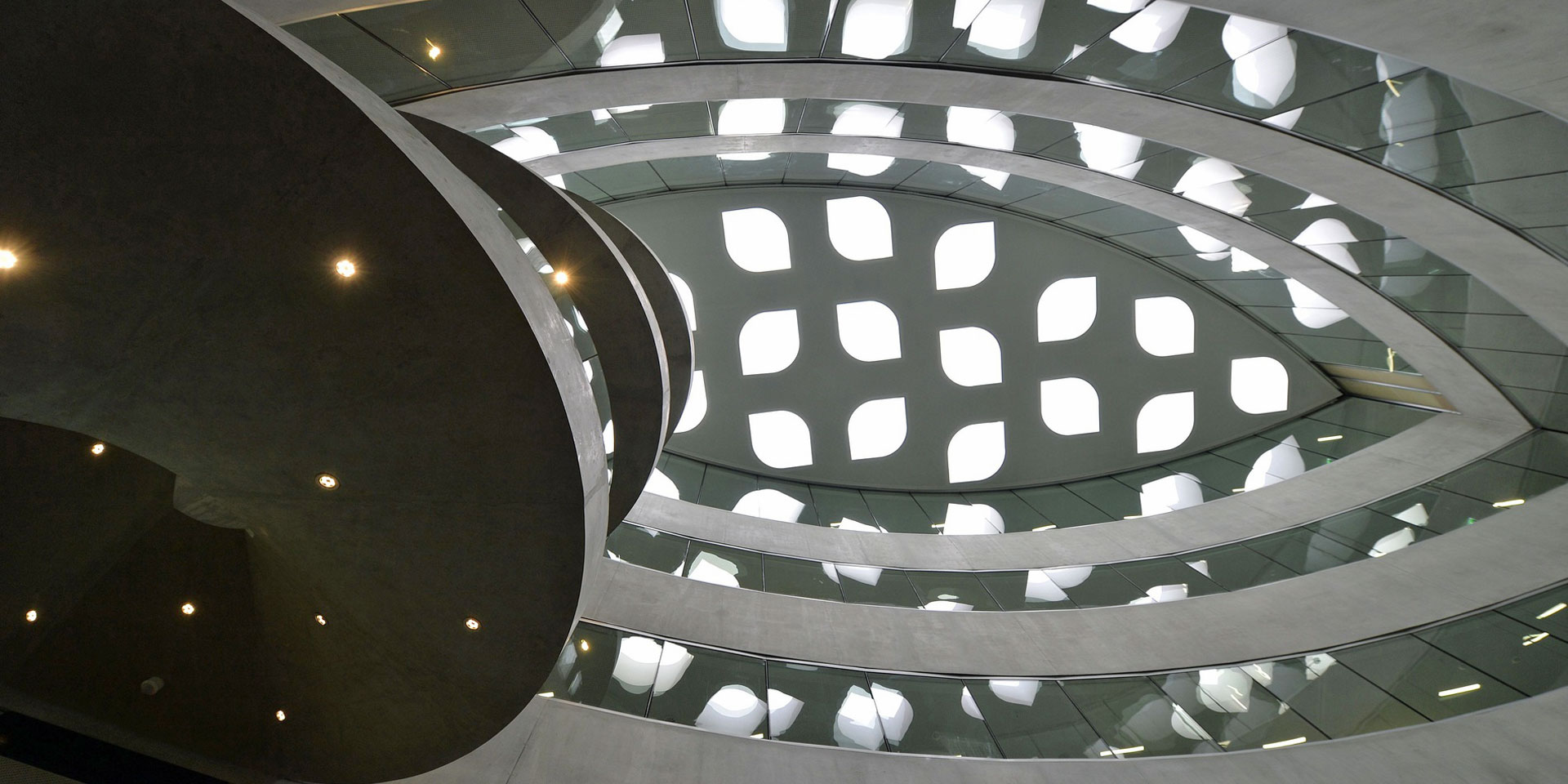 From 30 October to 3 November, the Geneva Peace Week will take place at the premises of the "Maison de la Paix" in Geneva. The "Maison de la Paix" is a globally recognised centre of excellence for foreign, security and peace policy. © Keystone
This year's Geneva Peace Week, from 30 October to 3 November, will focus on building trust for sustainable peace. The current world order is fragile. Armed conflicts and violence further fragment and polarise this world order. Global challenges such as climate change further reinforce this tendency.
The return of trust between states, including major powers, as well as between citizens and institutions is more necessary than ever. On 3 May 2023, during the Swiss Presidency of the UN Security Council, Federal Councillor Ignazio Cassis underlined that mutual trust is key to finding solutions to global challenges such as climate change, pandemics, world economic crises and, last but not least, peace and security. "It is time to optimise our instruments to restore trust and secure lasting peace."
10th anniversary of Geneva Peace Week
The Geneva Peace Week is taking place for the tenth time this year. It was launched by various Geneva-based organisations active in peacebuilding. The week is a platform of dialogue for the exchange of ideas and perspectives. This creates space for discussions on challenges in peacebuilding and conflict resolution. International Geneva provides this platform with a unique ecosystem of proven expertise and internationally recognised skills in peacebuilding.
Indeed, the Geneva Peace Week offers the opportunity to engage in a practical dialogue in an environment of trust on possible recipes for overcoming the climate of mistrust on a small and large scale. This year's edition focuses on the promotion of peaceful and inclusive societies, the use of new technologies for the protection of civilians and addressing the consequences of climate change through equitable transition processes. These themes are also reflected in the priorities for Switzerland for its membership on the UN Security Council in 2023-2024, which are built upon its long experience in the field of peace and security. Switzerland is also bringing this experience to the discussions in Geneva, including through the participation in the opening ceremony of Thomas Gürber, Deputy State Secretary of the FDFA and Head of the UN Division, Ambassador Simon Geissbühler, Head of the Peace and Human Rights Division (PHRD), through his participation in the panel on peace, climate and security, as well as Patrizia Danzi, Director General of the Swiss Agency for Development and Cooperation during the closing panel of the week.
Trust is a key element for peacebuilding
Trust is a key element in multilateral and bilateral work. At the bilateral level, the PHRD has been overseeing some 20 peace processes around the world for years. In order to act as a mediator between parties to a conflict, but also to make contact with the local population, trust must first be built. It takes time to establish these personal contacts. Here Switzerland is appreciated for its predictability. The parties know where they stand with Switzerland, because Switzerland presents its interests openly and clearly and does not use coercion. It speaks impartially with all actors involved and adheres to norms and facts.
At the multilateral level, Switzerland's experience as an elected member of the UN Security Council over the past ten months has shown that even in the face of great tension, mutual trust is possible. For example, in the area of "climate and security". This is an issue that, despite its urgency, has had a difficult time in the Council in recent years due to the conflicting interests of various permanent and non-permanent members. Through tireless work, Switzerland has built up a trustworthy relationship with the other 14 Council members. As a result, it was able to make a decisive contribution to anchoring the connection between climate change and conflicts in three Security Council resolutions. In concrete terms, this was achieved in the renewals of the UN peace missions in South Sudan (UNMISS), Iraq (UNAMI) and Haiti (BINUH).