Ridding the world of nuclear weapons is a long-term project
The UN's Treaty on the Prohibition of Nuclear Weapons (TPNW) enters into force on 22 January 2021. Switzerland has not yet ratified the treaty, which was negotiated without the nuclear powers and their allies, but will reexamine its position at a later date. In the meantime, it will continue working actively and on a number of fronts to support arms control and nuclear disarmament, which are priorities of Swiss foreign policy.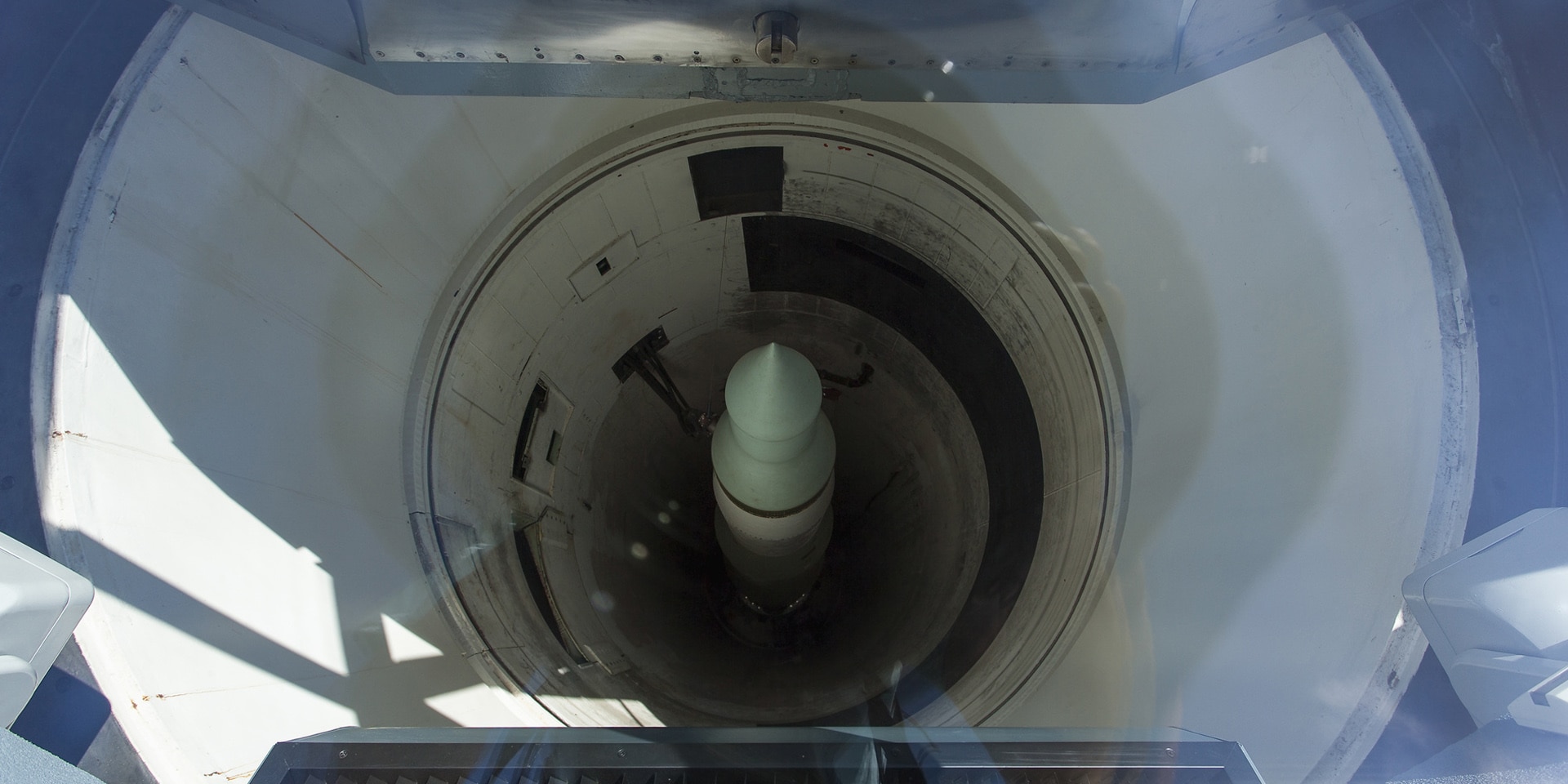 Switzerland supports the goal of a world without nuclear weapons. © Keystone
In line with its long-standing tradition in humanitarian law and disarmament, Switzerland shares the objective of a world without nuclear weapons. The fact that it has yet to ratify a UN treaty seeking a global ban on nuclear weapons might seem to contradict this goal, but this isn't the case. Switzerland is actively working towards the objective on a number of fronts.
Ratified by 51 states, but not a single nuclear power
It all began in 2017. After a vote by 122 member states, including Switzerland, the United Nations approved the Treaty on the Prohibition of Nuclear Weapons. The document advocates a total ban on developing, stockpiling and threatening to use nuclear weapons.
The treaty was ratified by 51 states, allowing it to enter into force on 22 January 2021. However, it was not signed or ratified by any of the nuclear weapons states, which include the United States, Russia, the United Kingdom and France. Three European countries – Austria, Ireland and Malta – did ratify the treaty. Finland did not take part in the negotiations. Sweden, a country that shares Switzerland's active commitment to nuclear disarmament, decided against joining after conducting detailed studies. 
It is not yet clear what the value of the TPNW would be for Switzerland, which does not possess nuclear weapons. Switzerland wishes to see as many actors as possible involved in nuclear disarmament efforts – particularly the nuclear powers, whose participation is essential for a full disarmament. The Federal Council has decided to reexamine the TPNW and its potential impact. In particular, it wants to ensure the treaty seeking to ban nuclear weapons does not undermine another fundamental treaty, the Treaty on the Non-Proliferation of Nuclear Weapons (NPT). The NPT has been ratified by 191 states, including Switzerland and all nuclear-armed countries, and remains a cornerstone of the international rule of law in the field of nuclear disarmament. Switzerland will make an announcement when it has completed its evaluation.
Disarmament and non-proliferation: a long-standing Swiss tradition
Ridding the world of nuclear weapons is a complicated and long-term project. It is a multilateral endeavour whose complex architecture is rooted in international law. Its goal is to prevent the proliferation of nuclear weapons and encourage nuclear weapons states to disarm. Switzerland has proposed concrete steps towards disarmament, and has been highly active in implementing the NPT and progressively reducing the risks associated with nuclear weapons. It is also involved in the development of verification methods, which play an essential role in disarmament.
Nuclear disarmament is a priority of Switzerland's Foreign Policy Strategy 2020–2023, and is consistent with the country's fundamental values and interests, notably with regard to security, Switzerland's humanitarian tradition, and its commitment to respecting, strengthening and promoting international humanitarian law.