URC2022: Four voices coming from Italian-speaking Switzerland
On 4 and 5 July, the city of Lugano will host the Ukraine Recovery Conference (URC2022), bringing together representatives of states and international organisations committed to supporting Ukraine's recovery. Four people from Italian-speaking Switzerland voice their thoughts on the importance of this conference and their own contribution to peace. Solidarity, dialogue and exchange are the key words here.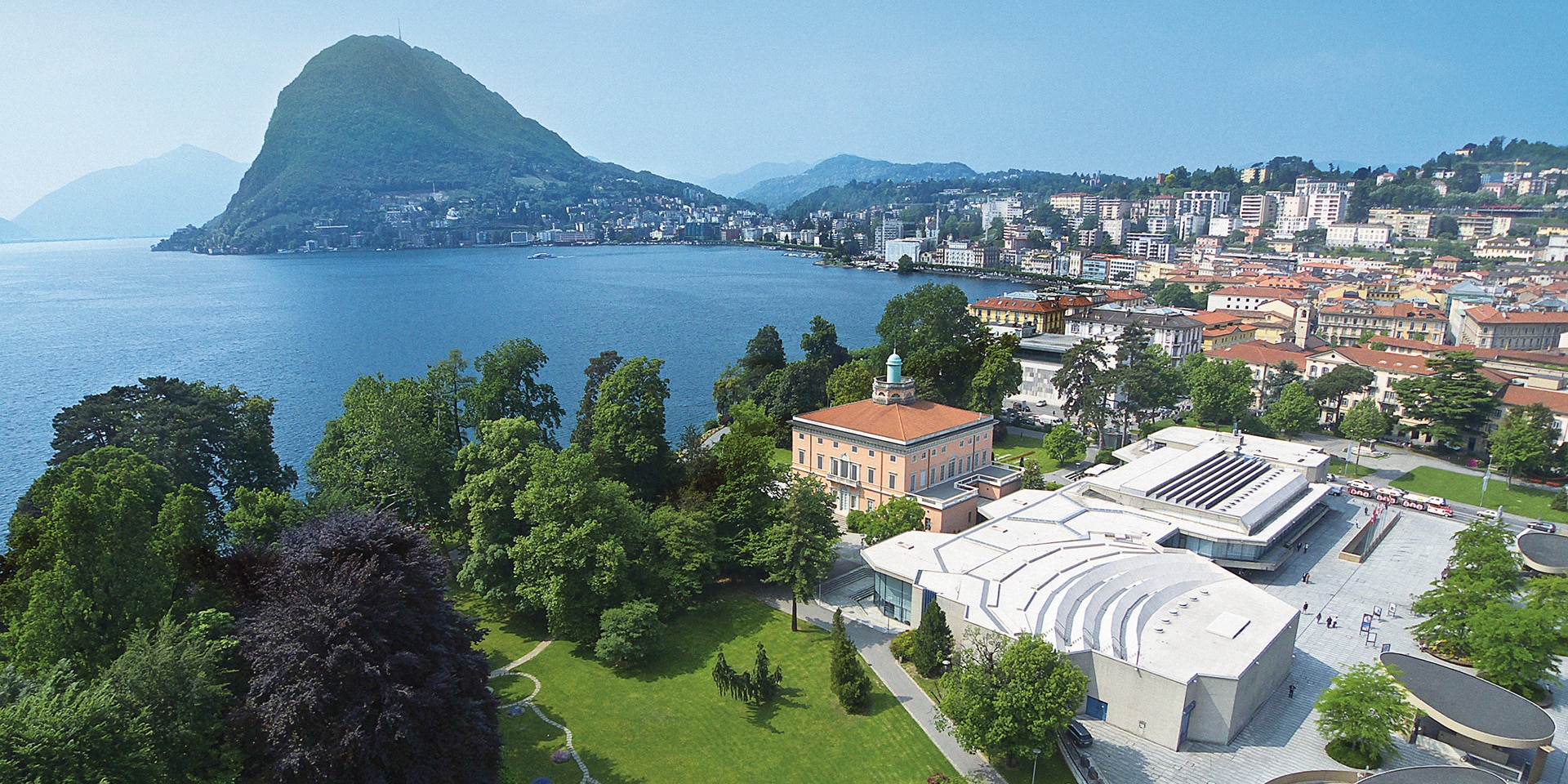 The President of the Swiss Confederation thanked the Ticino authorities on several occasions for their support of the URC2022, which takes place at the Palazzo dei Congressi in Lugano. © Città di Lugano
"By accepting the proposal by President of the Swiss Confederation Ignazio Cassis to host the URC2022 in Lugano, our city too has chosen to commit itself to a policy of assuming responsibility for helping foster international stability," says Lugano's mayor, Michele Foletti. Switzerland had been asked quite some time ago to host the fifth Ukraine Reform Conference in 2022. With the outbreak of war, the focus of the conference held in Ticino is now on recovery.
The people of Lugano have been actively welcoming and supporting the people of Ukraine since the very beginning of the conflict. "The culture of solidarity is a distinctive trait of Lugano, which counts 145 nationalities among its population, each enriching the city with their own background," adds the mayor, sharing his expectation for the URC2022's outcome: "I hope it will result in a 'Declaration of Lugano' that can serve as a compass for Ukraine's recovery and development process."
The Università della Svizzera italiana (USI) is providing space on its main campus to set up a press room for the URC2022. What does it mean to contribute to an event of this kind? "It means that during a very significant period we are tangibly by the side of institutions with which we regularly cooperate, such as the FDFA, the City of Lugano and the Canton of Ticino," explains Cristina Elia, head of USI's Institutional Communication Service, adding: "On our website, we have shared inspiring stories of solidarity between Ukrainian students who fled the war and USI students who hosted them, as well as stories of researchers who have reached our campuses thanks to the Scholars at Risk Network." Some professors have also been giving in-depth talks in their fields to help others understand what is happening. The fact that Ukraine's path to recovery also runs through Ticino's university is a source of pride for students, staff and faculty. "I feel that it's important for Lugano too to have its own place within Swiss foreign policy as a forum for dialogue and exchange," says Elia.
Exchanges are at the heart of the story of Olena T., a Ukrainian medical student from Poltava State Medical University. She fled the war and upon reaching Ticino in March was lodged by two students. "When the war started, it was frightening to have to leave everything behind and face the unknown, but I was more afraid of staying in Ukraine, where the war continues to this day," recounts T., who is now pursuing her studies online at her Ukrainian university. "I deeply hope I'll be able to continue studying medicine, despite all the obstacles".
It is very emotional for her to be in Lugano during the URC2022: "I hope that this conference, with the participation of many countries, will offer the opportunity to rebuild a free Ukraine after the war. More generally, I wish for peace to return, for everyone".
On the streets of Lugano, T. too will be able to see panels displaying photographs of some of Odessa's historic buildings. What interweaves them all with each other is that they are all works by architects from Ticino. As in similar cases, research on this rich heritage started before the conflict broke out. Today, these images harbour an even deeper significance. "One goal of furthering people's familiarity with Odessa's architectural heritage, and with the contribution made by architects from Ticino, is to remind them that these works' fate should matter to us, because the history of the city's construction is part of our history," explains Professor Nicola Navone, deputy head of the Archivio del Moderno at USI and one of the exhibition's curators.
Navone describes Odesa as a city with a cosmopolitan identity, a place of cultural exchange that brings people together. The images immerse us into a part of its history, which is linked to Ticino. "The works that the panels document are only a small part of what was designed and realised in Odessa by architects from Ticino," explains Navone. The public is encouraged to find out more by visiting the website that the Archivio del Moderno put together for the occasion. As Navone puts it: "Our site's purpose is to provide a platform that brings together present and future research on the work of Ticino architects in Ukraine."