Switzerland supports relief efforts for people in need in Yemen
The civil war in Yemen has created one of the worst humanitarian crises of our time. At a pledging conference co-hosted by the UN and Saudi Arabia, Switzerland has announced that it will make CHF 12 million available for measures to assist the Yemeni people. The international community has pledged a total of USD 1.35 billion towards relief efforts to help the affected population.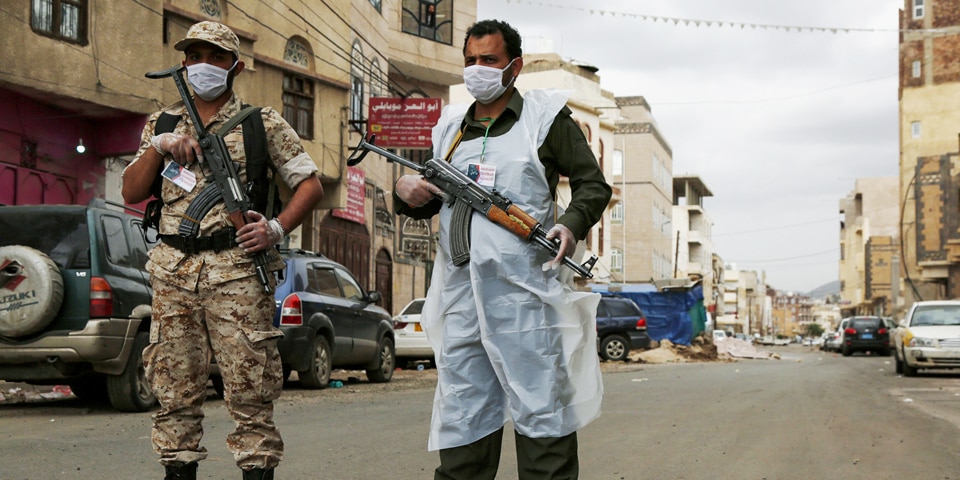 The armed conflict in Yemen makes humanitarian aid difficult. An additional pandemic like COVID-19 is life-threatening for the suffering population. © Keystone
Yemen has been embroiled in civil war for many years. The ongoing conflict has created one of the worst humanitarian crises of our time. As a result of the violence, millions of people have no access to water, food or medical care.
Eighty per cent of the population are unable to survive without humanitarian aid and over 50% have little or no access to clean water. Water and sanitation services are essentially paralysed and only 50% of the country's medical infrastructure is functioning, which increases the risk of epidemics
International community pledges USD 1.35 billion
The humanitarian situation in Yemen was already precarious before the COVID-19 crisis erupted. The global pandemic is now putting millions of people in Yemen at further risk. The international community has now pledged USD 1.35 billion in funding to help the affected population and prevent the situation in Yemen deteriorating still further.
The amount was made available at a pledging videoconference co-hosted by the UN and Saudi Arabia. The conference was attended by representatives from various countries, international organisations and NGOs.
Switzerland committed to humanitarian aid and international cooperation 
Switzerland is contributing CHF 12 million in international assistance on top of its regular humanitarian aid budget. The contribution will help to fund ongoing work by the Swiss Agency for Development and Cooperation (SDC) and the initiatives of partner organisations such as the International Committee of the Red Cross and World Food Programme. Switzerland's funding will be targeted at water supplies, sanitary facilities, hygiene and the protection of civilians in Yemen.
In line with its humanitarian tradition and policy of neutrality, Switzerland calls on all parties to comply fully with international humanitarian law and stresses that there is no military solution to the conflict. Switzerland is assisting the UN in its efforts to find a sustainable political solution to end the many years of suffering the Yemeni people have endured.