Using science diplomacy to meet global challenges
With an eye to the future, the Swiss government co-founded the Geneva Science and Diplomacy Anticipator (GESDA) in 2019. As part of its third summit, GESDA, in collaboration with the FDFA, CERN and UBS, has launched an institute dedicated to quantum computing: the Open Quantum Institute. We take a look at this technology of the future and the promise it holds with representatives from the worlds of diplomacy and science.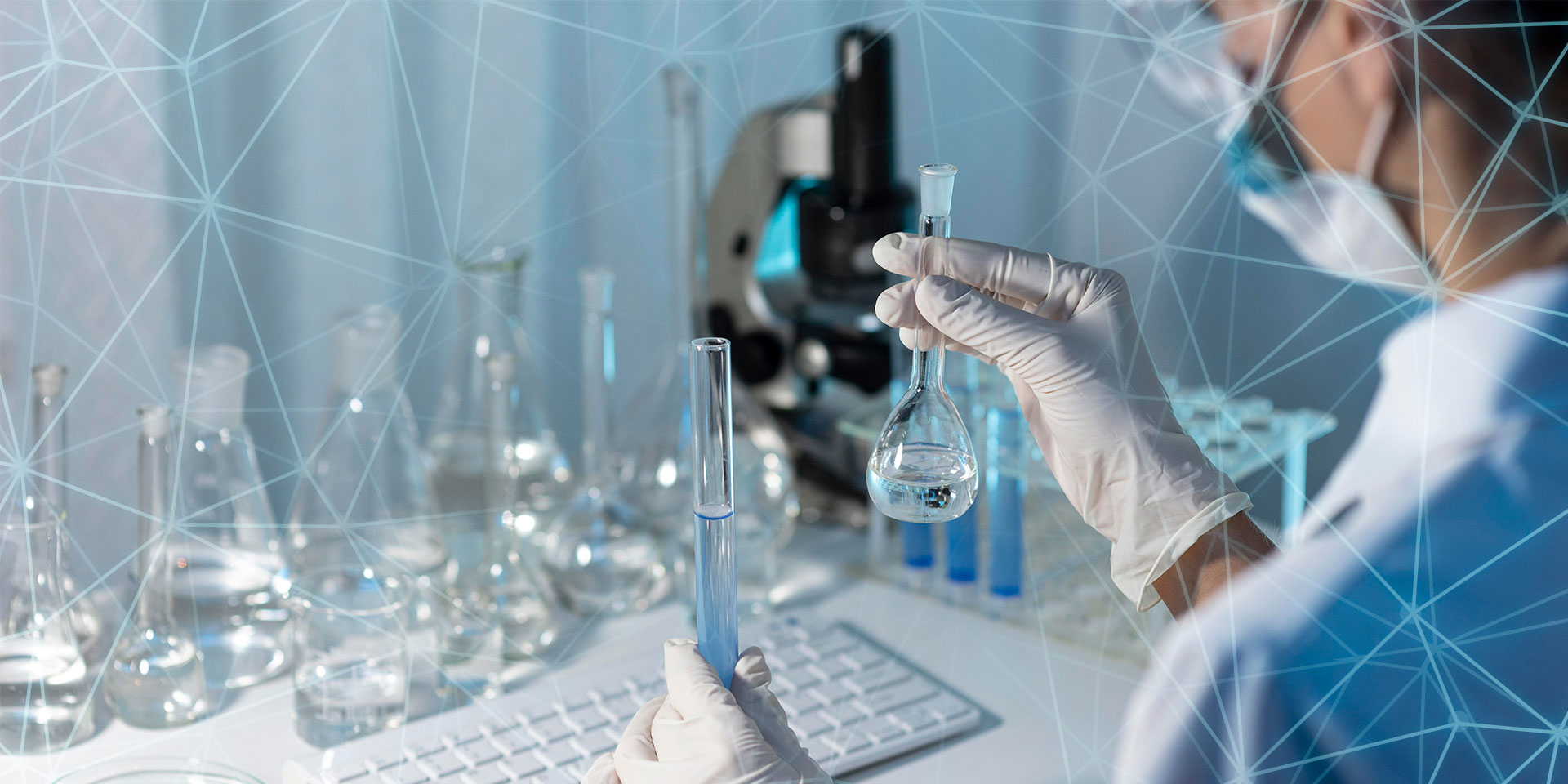 Scientists are already working on concrete examples of the use of quantum computing in relation to the UN's sustainable development goals, particularly in the areas of antibiotic resistance and CO2 reduction. © Freepick
Granted, the words quantum computing can be alarming. Yet scientists predict that quantum computing will transform our society and our planet. The technology is based on the principles of quantum physics – the laws that govern the behaviour of matter on a minuscule scale – and promises unprecedented performance improvements for specific computing problems. These are very scientific considerations. What do they have to do with Swiss diplomacy?
Science diplomacy plays an important role in the Federal Council's foreign policy strategy. With an eye to the future, the Swiss government co-founded the Geneva Science and Diplomacy Anticipator (GESDA) in 2019, which will hold its third summit from 11 to 13 October in Geneva. The creation of this foundation has added a new dimension to science diplomacy, that of anticipatory science diplomacy. In a nutshell, it means anticipating technological advances and their impact on society, while proposing solutions for managing those changes as effectively as possible. And quantum computing is one of the central themes of GESDA's work.
"Like other scientific and technological breakthroughs, quantum computing will raise questions about global governance and the institutions responsible for it," says Alexandra Baumann, head of the FDFA's Prosperity and Sustainability Division. "Global governance is needed around quantum computing to ensure that it is accessible to all, and that it is used peacefully and for the good of humanity."
Open Quantum Institute in Geneva and the SDGs
A major step in this direction has just been taken. The Open Quantum Institute is based in Geneva and is the result of collaboration between the FDFA, GESDA, CERN and UBS. It was officially launched on 13 October 2023 by Federal Councillor Ignazio Cassis. By providing a neutral forum for discussion, the institute is laying the foundations for multilateral governance in this area, which is in line with Switzerland's aspirations. "The creation of this institute is a success for Switzerland's science diplomacy policy, and a way forward for a new, effective and inclusive approach to multilateralism in the face of today's challenges," says Baumann. "Thanks to the expertise, credibility and pragmatism of Swiss diplomacy in International Geneva, our country will be able to play a major role in driving forward the discussions in this forum. This is a unique opportunity for Switzerland to bring countries together on the important issue of multilateral governance of quantum computing."
Other objectives of the Open Quantum Institute are to use quantum technologies to accelerate progress towards the United Nations' Sustainable Development Goals (SDGs), and to facilitate access to this cutting-edge technology worldwide. Quantum computing does indeed hold great promise. And although the technology is still in its infancy, it is by no means science fiction.
CO2 reduction and resistance to antibiotics
"Scientists are already working on concrete cases relating to the SDGs. Using quantum computing simulations, experts believe they can reduce CO2 in the atmosphere by improving the catalytic process responsible for fixing carbon to the surface of materials. And in doing so, we will be contributing to SDG 13 – the fight against climate change," explains Marieke Hood, who is responsible for the operational implementation of the most promising projects proposed by GESDA and its community, including the Open Quantum Institute.
Another example linked to the SDGs cited by the GESDA specialist is antibiotic resistance. Experts hope that quantum computing solutions will enable resistance patterns to be predicted more quickly and accurately, and new low-resistance chemical compounds to be identified on more targeted bacteria. A step towards SDG 3 – access to health. The early diagnosis of diseases and the recycling of waste as an alternative fuel are also fields in which quantum computing could provide solutions.
Says Marieke Hood: "We will probably have to wait until the end of the decade to have efficient quantum computers that solve real problems. But let's not forget that innovation often comes faster than anticipated. So let's get ready now!
Geneva, a centre of science diplomacy
Home to 40 international organisations, Geneva brings together the world's interests in a unique ecosystem. Often described as the engine room of international politics, Geneva is a centre of excellence for international cooperation. With the creation of CERN in 1954, but also in particular the work carried out by the World Health Organisation and the International Telecommunication Union, which use scientific evidence to achieve their objectives, Geneva is a centre of science diplomacy. The creation of the Geneva Science and Diplomacy Anticipator (GESDA) in 2019 will further strengthen this position, as will the launch of the Open Quantum Institute (see above).