Millions deprived of education – FDFA creates opportunities
More than 600 million children and young people worldwide are still deprived of an education. The UNESCO International Day of Education on 24 January reminds us of this and highlights the importance of education for equality of opportunity and for peace. Switzerland - with its high-quality school system and the successful recipe of dual vocational education and training - helps to create sustainable opportunities.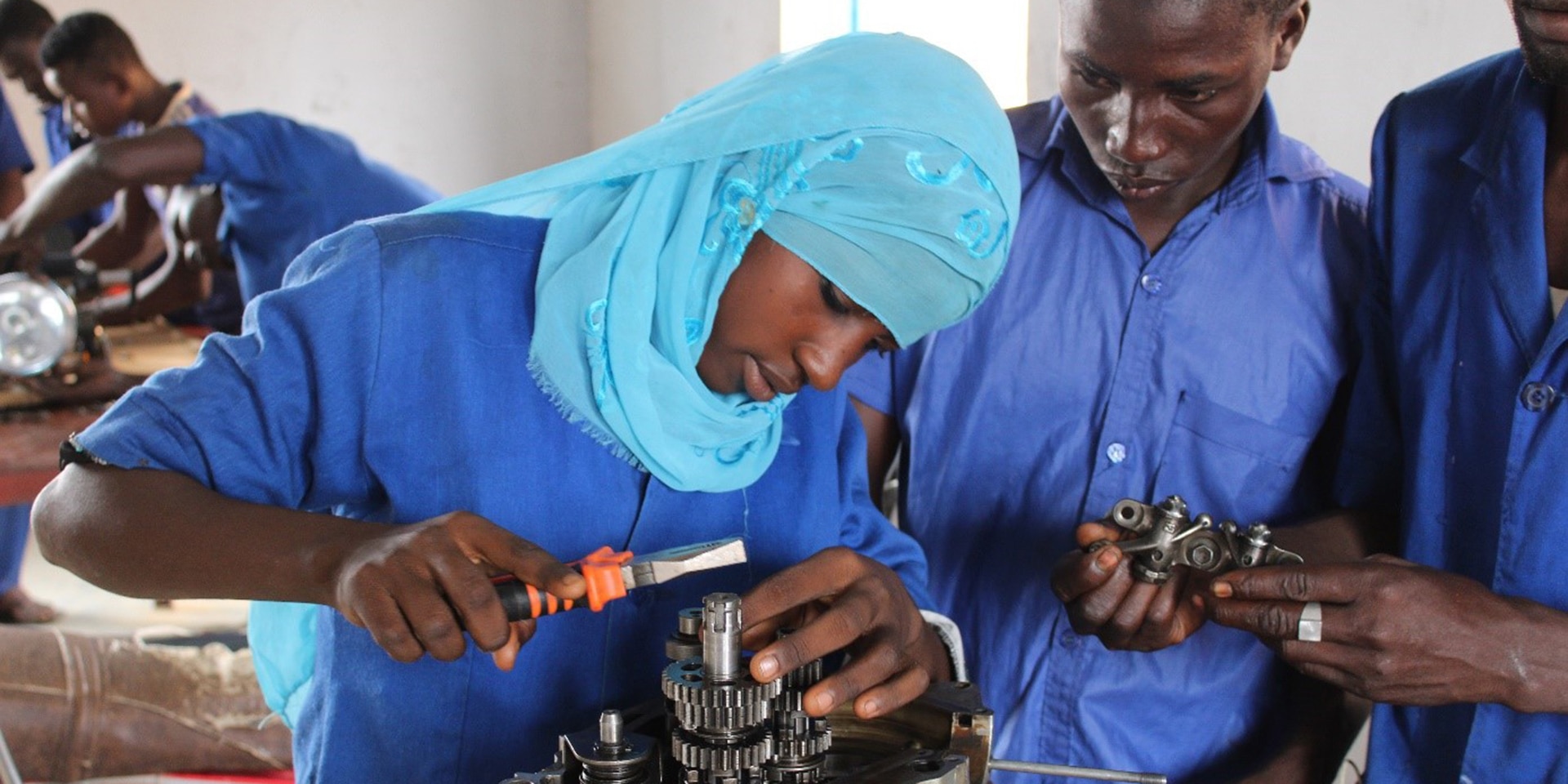 Education promotes social and economic development. © Swisscontact
Mr Mathieu, in 2018, the United Nations (UN) General Assembly declared 24 January as the International Day of Education. Why do we need an international day devoted to education?
Knowledge is the essence of our humanity. It is an essential factor in our efforts towards peace and sustainable development, to overcome inequality, poverty and discrimination, to meet the challenges of climate change and digitalisation. Education is a human right, a public good, a political responsibility. Yet hundreds of millions of children, young people and adults still do not have access even to basic educational opportunities of sufficient quality. For this to change, the central importance of education must be recognised.
What are the main duties of the Swiss Commission for UNESCO in the field of education?
The Swiss Commission for UNESCO seeks to contribute to goal four – education – of the UN's 2030 Agenda for Sustainable Development. To raise awareness and mobilise public and civil society actors, it organises the annual Swiss Education Platform for the 2030 Agenda. In recent years, it has advocated for early childhood education policies in particular. Today, it focuses on empowering learners of all ages, both locally and globally, to take an active role in building a peaceful, tolerant, inclusive and safe society.
Ensure inclusive, equitable and quality education and promote lifelong learning opportunities for all
goal four of the UN 2030 Agenda for Sustainable Development
What can Switzerland do to contribute to the education goal of the 2030 Agenda?
The special features of its education system (dual education and training, a decentralised system, permeability, languages) and Switzerland's support for strengthening quality education for all are well recognised internationally. Switzerland is currently making an important contribution through a new Global Hub for Education in Emergencies in Geneva, whose official launch coincides with the International Day of Education 2021.
Strengthening educational infrastructure in developing countries
Good quality, non-discriminatory education for all is also a priority in the work of the Swiss Agency for Development and Cooperation (SDC). Equitable education is a key factor in efforts to achieve peace and sustainable economic and social development and to eliminate poverty. In various projects, it supports partner countries in initiatives to rebuild, reform and strengthen basic and adult education and skills development.
In Mali, for example, many children cannot access education because of violence – 50% of schools are closed owing to the precarious security situation. COVID-19 has made the situation even worse. The SDC is working with international partners and the local authorities to decentralise the existing education system in Mali, to enable protection measures in schools and to allow children to catch up on missed schooling. All children should have equal learning opportunities.
Swiss vocational education and training as a success factor for economic development
The Swiss education system produces outstanding professionals at all levels of education. Switzerland has one of the lowest youth unemployment rates in Europe. The dual system combining classroom and work-based training prepares young people for the labour market. For this reason, the Swiss dual vocational system serves as a model for many countries in reforms of their VET sectors. The FDFA supports the sharing of Swiss expertise in this area.
However, Switzerland also faces some challenges in ensuring high quality education for all at home, according to the Swiss Education Agenda 2030, especially during the current pandemic. To make education for sustainable development a reality in an increasingly complex and uncertain world, we need to rethink how and what we learn.
UNESCO
The United Nations Educational, Scientific and Cultural Organization is a specialised agency of the United Nations (UN) founded in 1946. It has 193 members. It advances cooperation in education, the sciences, culture, communication and information. UNESCO is entrusted to lead the Education 2030 Agenda to achieve Sustainable Development Goal 4.