Tips and advice in pocket format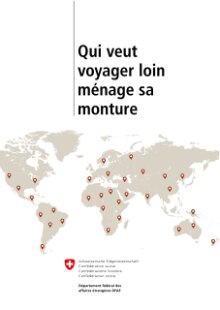 The Travel section tells you what you need to know when preparing for your journey and when you are in the host country. The A6 brochure tells you when the embassy and the consulate can help you and there is also a list of useful addresses.
The PDF is only available in German, French or Italian.