Ambassador's welcoming address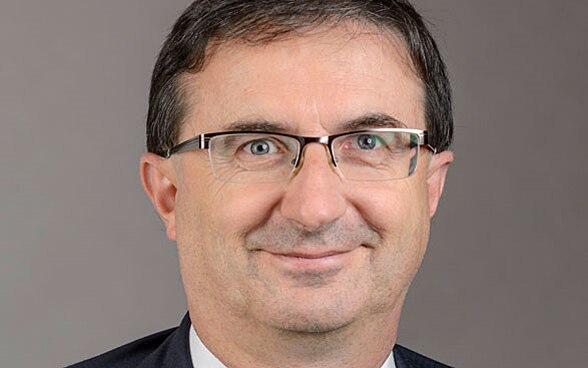 Welcome to the website of the permanent representation of Switzerland to the Organization for Security and Co-operation in Europe (OSCE), the United Nations and the other international organisations in Vienna. I took over as head of mission at the start of September 2019 and am enjoying this new challenge.
The permanent representation of Switzerland is a centre of expertise in Vienna for matters concerning Swiss security, peace and human rights policy, prosperity and sustainable development. It represents Swiss interests and positions in the OSCE, the UN and the other international organisations in Vienna. In addition, it provides a line of communication between Swiss authorities and the international organisations in Vienna, fosters contacts with decision-makers and identifies opportunities for Switzerland to participate in projects carried out by these organisations. The permanent representation defends Switzerland's interests in these organisations in accordance with Switzerland's political priorities and on the basis of the Federal Constitution, the objectives of the legislature and department, and the foreign policy strategies of the Federal Council.
We firmly believe that we must make strategic use of Switzerland's inherent strengths in our efforts for a more peaceful, more stable world. We seek to bolster the rules-based international order and multilateralism through effective initiatives, and work, both offline and online, to foster respect for international law and human rights.
Your analyses and ideas on these issues interest us. You can contact the permanent representation at any time at vienna.osce@eda.admin.ch or vienna.un@eda.admin.ch.